The more I'm involved in sales, pre-sales, and training… the more I desire for a super robust presentation management / slide library.  I have found some solutions, and I'm very interested in hearing what others are doing!
PowerPoint capabilities
SharePoint slide libraries are gone, but Teams is in, and OneDrive is available as well.
PowerPoint has some built-in capabilities to reuse slides.  Open PowerPoint, create a new/blank PowerPoint (or start with your Corporate template).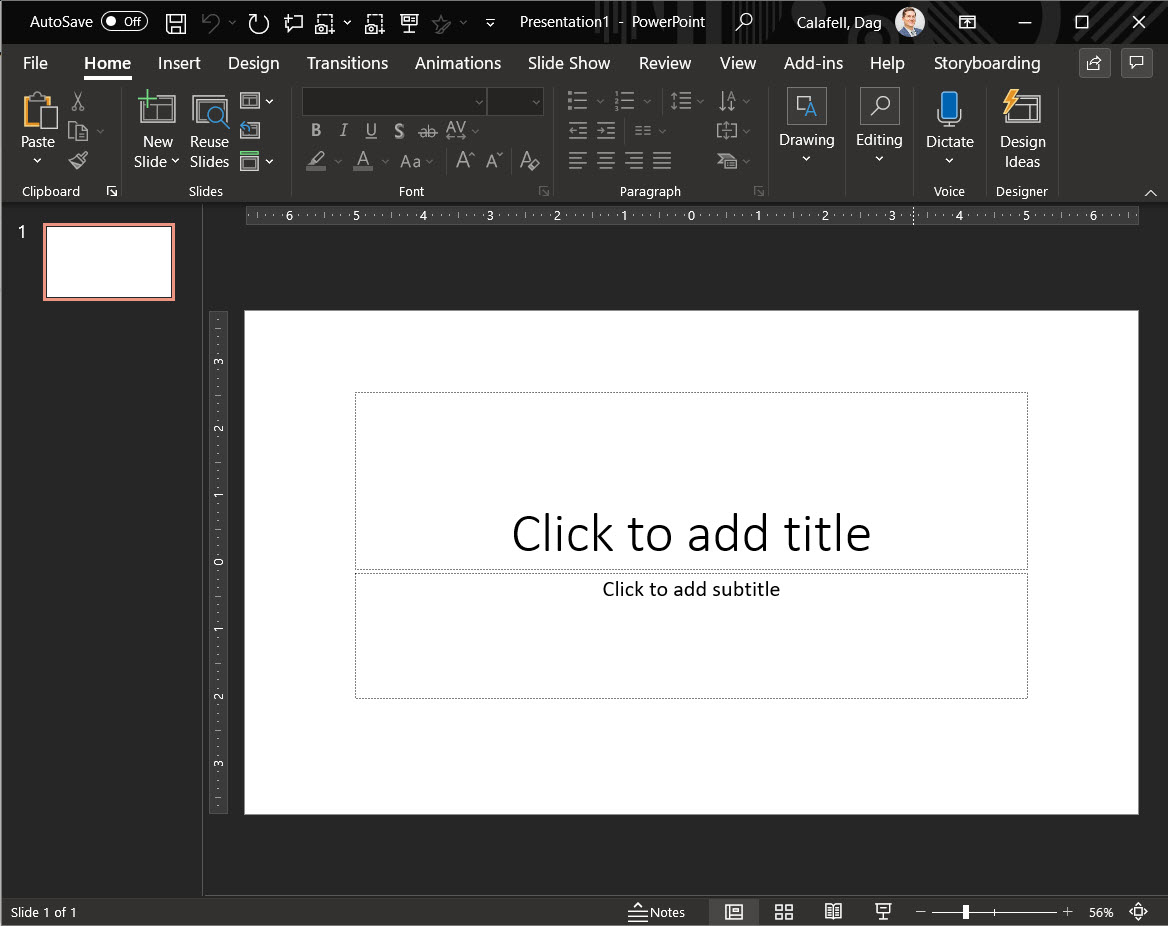 Click on Reusable Slides.
Search for what you are looking for, i.e. SOAP.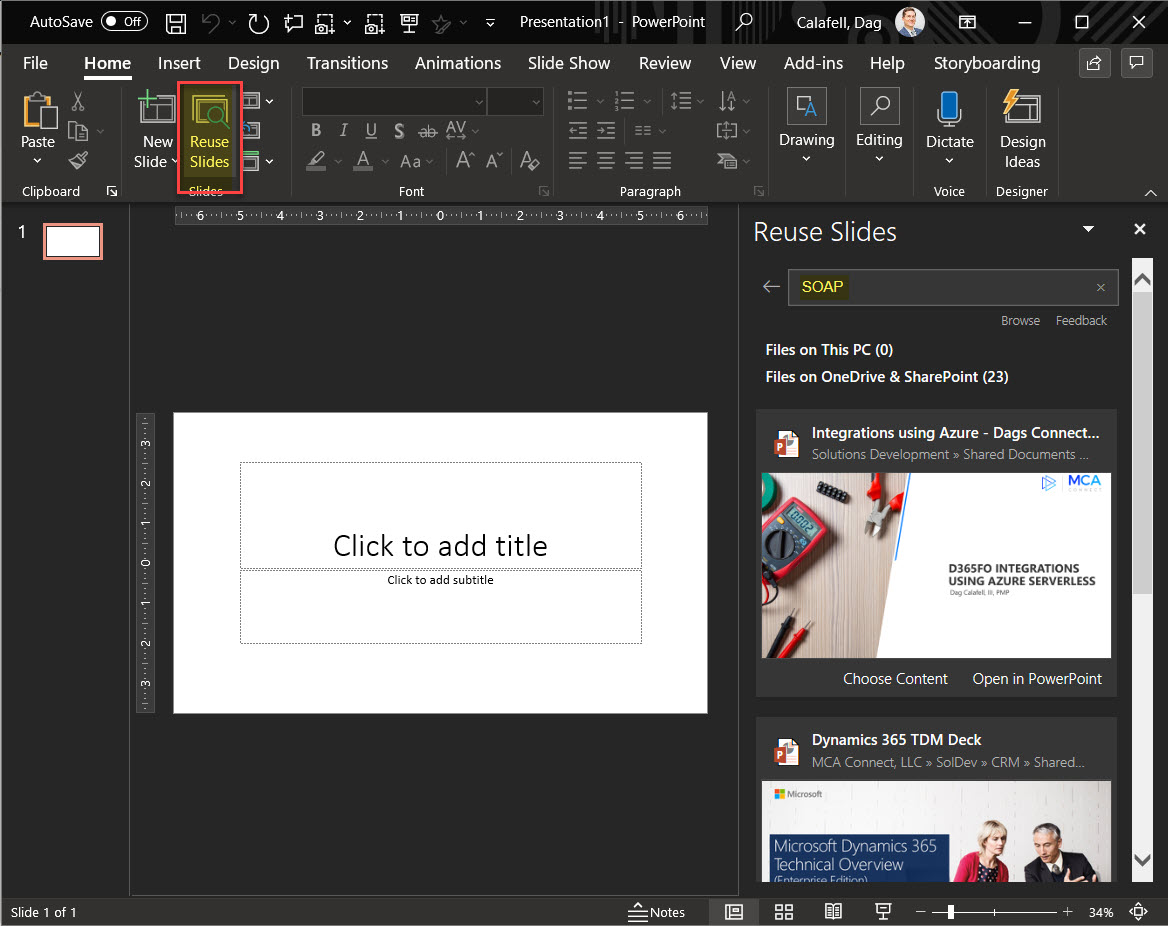 PowerPoint will show you slides which have that text in them.  It seems to search everything on OneDrive and the Teams you have joined.  It can also find more obscure slides, as evidenced when I search for RTO.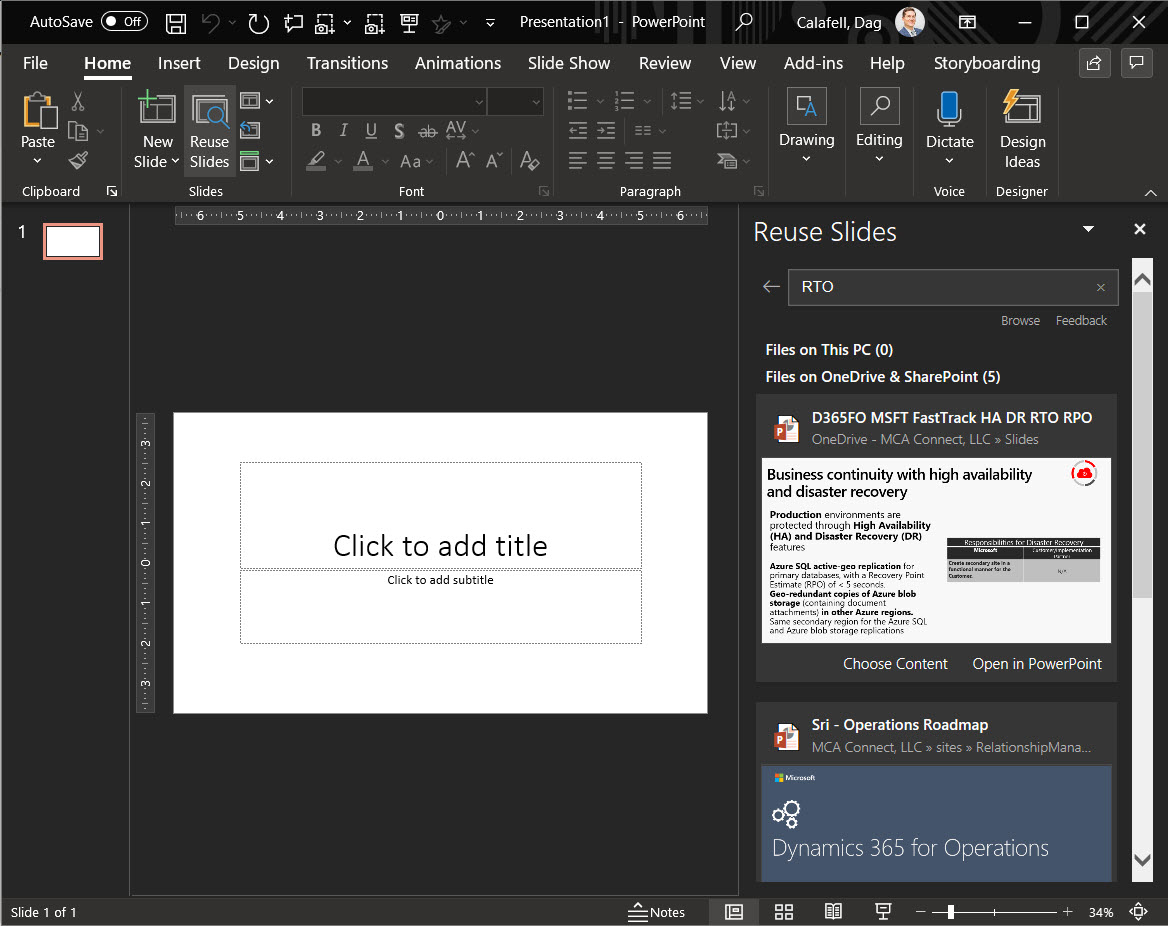 Desires-
Ability to filter for 'recent' slides, like in the past year (exclude those Dynamics AX 2012 slides)
Ability to filter for the scope: search this OneDrive folder, or search this particular Team… (where up to date and brand-compliant slides are stored)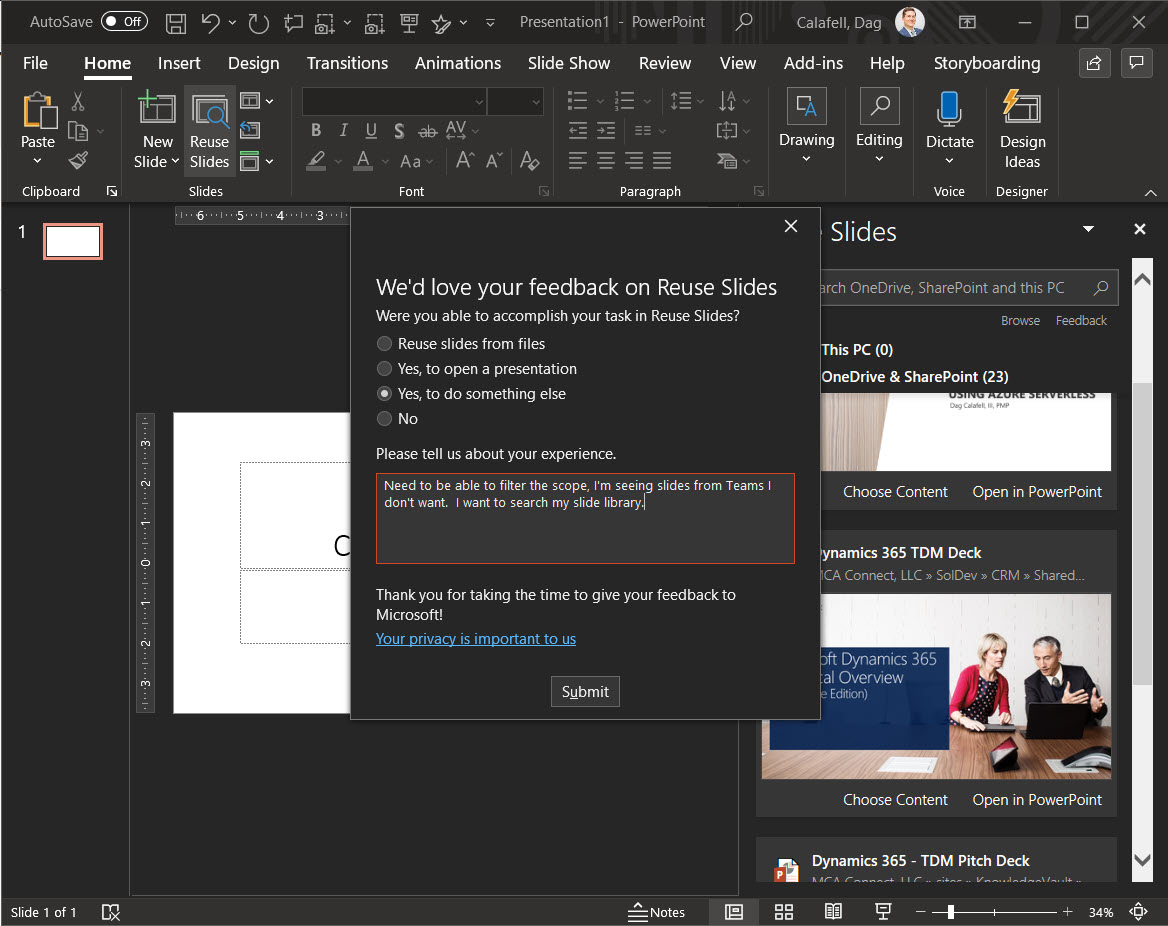 Tips for Success with PowerPoint
If you want to share your slides with the team, create a slide library in Teams (SharePoint) because it appears in the search.
Or, at a personal level when a presentation is presented, convert to PDF and delete the PPTX so that you do not get multiple hits on the same slide you reused, and so that an older version of that slide does not appear in a search.
Try it out, what other tips do you have?  Please comment, or tweet!
Commercial Options
If you have a team which needs to maintain a library of slides, manage brand compliance (font, colors, style), validate latest slides… consider the following:
Alternatives?
There are no self-hosted options for slide libraries as of now.  There are some programming libraries.
.NET -> https://www.syncfusion.com/powerpoint-framework/net
.NET -> https://github.com/ShapeCrawler/ShapeCrawler
Python -> https://github.com/dwu937/RAS_Image_Powerpoint_Generator/blob/master/powerpoint.py