About.
FOCUSED ON VALUE.
I enjoy seeing the value my customers receive through software by leveraging what they already own as well as smart, targeted extensions in strategic areas.
I have a background in Manufacturing and Oil & Gas, both as a consultant and in industry.  I started as a developer minding my own business, and I could not help but get involved in strategy.  In that way I found myself the IT Director of a mid-sized steel company.  After a short period of time I realized my true passion of solving real business problems by applying new technologies as a Director at MCA Connect, a Microsoft partner.
Check me out on Twitter at @dodiggitydag.
Experience.
SOLUTION ARCHITECT AND DIRECTOR.
I enjoy understanding complex technical environments and designing roadmaps for Microsoft customers to achieve organizational objectives.
01. DEVELOPMENT.
I have 14 years of development using X++, .NET, C#, Python, PowerShell, and bash.  Although I enjoy a challenge and promote best practices, I avoid efforts which are purely technical without providing value to the business.  At the end of the day, there is no reason to develop something that will not be used or will not provide a strategic value or competitive advantage to the business using the software.
02. SOLUTION ARCHITECTURE.
I pride myself on knowing the capabilities of a wide variety of systems in many industries.  I apply this knowledge as well as my implementation experience, to partner with customers as they envision their five-year technology plan.  Microsoft Dynamics 365 for Finance and Operations is a key ERP which has grown into a contender to SAP.  It is an exciting time to be an architect because #MSDyn365FO is a robust, scalable, global ERP system with an amazing community- it is easy to sell and great to use.
As technical lead and project manager for many ~10 million US dollar ERP implementations, I have extensive experience managing large projects and diverse teams working remotely.  My project management background, and Project Management Professional (PMP) certification, gives me an interesting perspective as I implement Dynamics 365 solutions.  I leverage this knowledge to identify risks and potential issues so that I can mitigate the possible effects on my projects.  I bring both traditional waterfall experience as well as Agile/SCRUM/Kanban experience into every one of my engagements.
Skills.
ARDENT GENERALIST AND F&O SPECIALIST.
During the beginning of my career I was laser-focused on becoming the best developer, i.e. adding five inventory dimensions in Microsoft Dynamics AX 4.0 and architecting over five hundred customizations.  Then I wanted to understand business in depth, authoring over one hundred functional designs.  Later I grew interested in knowing enough about every IT discipline in order to improve it.  These are my passions…
DYNAMICS 365 FOR FINANCE AND OPERATIONS
97%
SYSTEM DESIGN & INTEGRATIONS
93%
SYSTEM PERFORMANCE -HA, DR, RPO, RTO
82%
TEACHING AND MENTORING
95%
WORKING AS A CONSULTANT.
I believe the success of Microsoft Partner is first the human resource aspect, and second the technology aspect. So I pursue both areas, investing in the people around me, constantly learning new technologies, and disseminating that learning. After all, technology prowess is critical but having a strong team member working beside you is even more crucial.
References.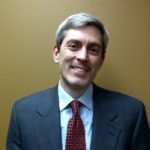 "Dag is one of those guys that can be labeled a "go to guy." He is a rare individual in that he is a IT switch hitter….he is completely skilled/conversant on both functional and technical levels. A very exceptional individual that I would welcome working with again in the future."
SCOTT YOUNG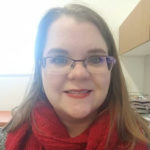 "Dag's intelligence and skills with both the technical and functional side of the business were very impressive. He was the go-to person for everyone on the team and I learned a lot under his direction. Any company would be lucky to have his knowledge and skills to direct their ERP systems or IT department."
AMBER RAINS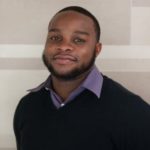 "Dag is one of the most intelligent, hard working individuals that I've ever worked with and/or for. His ability to assess key situations and find solutions in a timely manner is beyond superb. From the front end to the back end, his competency of SQL databases, Microsoft Dynamics AX, Citrix, and many other platforms is unmatched. We've worked on quite a few projects and I can attest to his amazing project management skills as well. On top of the hard skills, Dag excels at the soft skills such as customer service, which makes a huge difference in any field."
TONY CONOVER

Contact.
LET'S TALK.
I am open to collaborating on community contributions and any engagements related to Microsoft Dynamics.